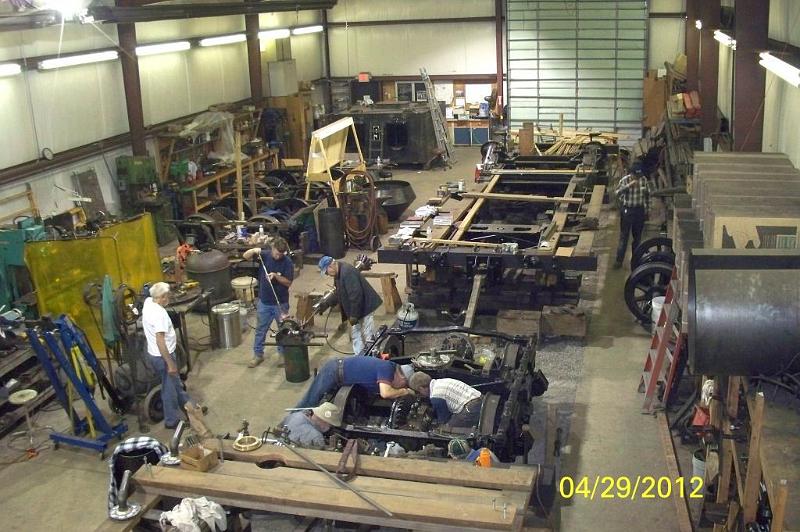 Pretty much the same view as the previous photo, but showing clear to the upper end of the shop. The rolled sheet metal tube on the top shelf, to the right is the steam dome casing. Quiz: Where is at the least one of the Aluminum trial brake shoe holders? The answer is below.

Photo by Ed or Allan Miller

Answer to quiz: one holder is situated atop the end sill of the main frame, to the right of the drawbar pocket. The second is on the far left end of the same end sill.