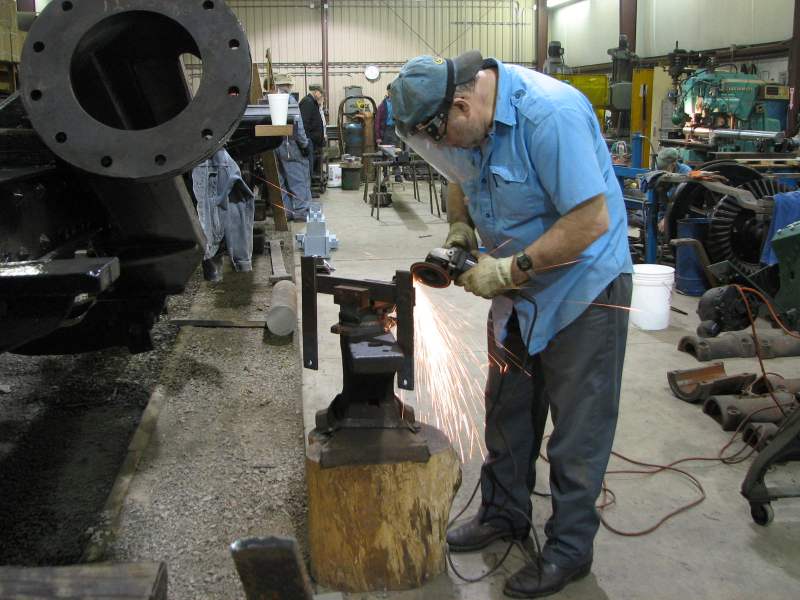 Keith preparing the wrought iron ladder for welding back together. For some unknown reason, it had in the past been torched in two. Luckily, the ladder was discovered in the coal bunker of the Army 2-8-0 before it was shipped out of town by its new owner!

The stack of gray things directly above the left upright of the ladder is the patterns and core boxes for the brake shoe holders, made by Wayne James, pattern maker of great skill.

Photo by Rick Brigger.